Updates until November 2021/11/03

---
Jugendreise Kongress 2021
The Youth Travel Congress 2021 will take place in Kyllburg, Germany from November 17th to 19th. The interesting program of the visitor day on November 18, 2021 can be viewed on the website. For an appointment on November 18th or 19th, we look forward to hearing from you.
Revision of Payment Pages & Booking summary
The payment pages should guide the customer to pay for the invoice as comfortable as possible. Bookacamp integrates SEPA direct debit, Adyen, Saferpay, Klarna and Girosolution and this covers the range of the most common online payment methods. The payment pages have been revised whether to put the visual focus on the payment and to move the information around it in the background. The same principle is now also applied to the booking summary page.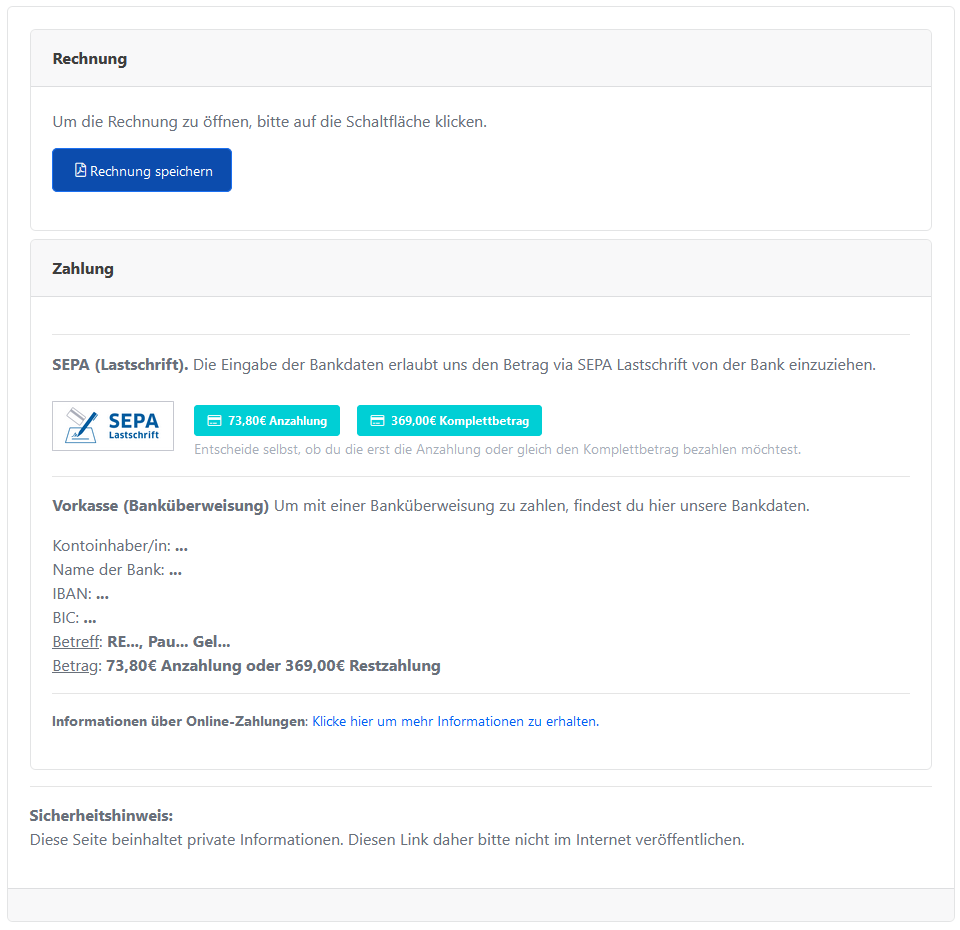 Various
Customers can be automatically invited for feedback x days after a trip. This feature not only saves a great deal of time but also makes it very easy to evaluate the journey of the customers. What is new is that it can be decided for each agency whether the invitation should be sent.
When sending the hostel summary with the current booking statuses and services, there are two new placeholders for bed linen and towels. So it is easy at the push of a button to communicate the current summary, so that the hostel can prepare everything.
The hide session function makes it possible to send the booking link by e-mail - e.g. for company camps - but not show the camp in the public booking pages.
Author: Mathias Methner