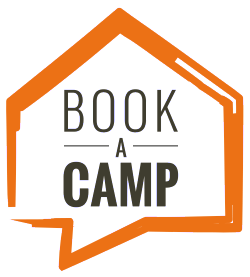 bookacamp.de
---
Camp Booking - Camp Backoffice - Camp Search
---
Camp Booking
bookacamp.de is specialized on camp, bookings and management. Our superior, state of the art interface, lets you include our booking form on your own website. All data is online and available in milliseconds.
Your data is 100% secure, we transfer via encrypted connections!
---
Booking Backoffice
To manage your data bookacamp.de serves a high quality backoffice. Your customers' data is displayed in detail and enriched with lots of short cut controls. Use filters and predefined exports to handle thousands of bookings.
The communication with your customers is logged for full communication protocols.
bookacamp.de at a glance
| | | | |
| --- | --- | --- | --- |
| User Interface | | Our superb user interface is of state-of-the-art and fits on small sized screens. Everything is intuitive. No need for page-wide help tutorials. | |
| Search | | The search bar offers quick and easy access to customer data, booking details and invoice information. | |
| Dashboard | | The dashboard offers an first overview. It serves booking per day graphs and unread messages. | |
| Exports | | For further processing we are able to export everything to Excel. | |
| Accounting | | Every booking and change of booking creates an invoice as PDF. The customer is automatically informed and gets great transparency. | |
| Language | | The page supports english and german translations. | |
| Messages | | The message system notifies for incoming messages. Tasks for colleagues or important information is braodcasted fast and reliable. | |
| User Management | | To grant access for every colleague, an unlimited amount of user accounts is supported. | |
| Booking details | | With 1-click access all booking details, customer data, invoice or emails are available. Even the booking process is logged. | |
| Email Templates | | With email templates the customer communication is completely customizable. Emails can be designed with your own identity. | |
| Discounts | | In the booking process, we offer user-definable discounts and coupons. The vouchers will end, if necessary, automatically. | |
| Agencies | | Agency bookings are available through special booking links. Additionally special filters and agency booking handling is applied. | |
| Filter | | Summaries with pre-defined filters helps you keep track of what's going on. You can easily find unpaid bookings or missing questionnaires. | |
| Questionnaire | | Bookacamp offers a fully customizable questionnaire system, to get your participants information on health and permission issues. | |
| Privacy | | We aim for privacy. No foreign analytics and no advertisement cookies. We force strict password standards. | |
| ... | | ... birthday notification, choose your currency, upload fotos, wysiwyg editors, hidden booking options for individual accounting, capacity overviews, booking archive ... and much more | |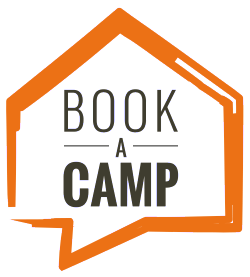 ---
bookacamp demo
Sign up for free. We will be glad to serve a live demo for you. Click the button to register and the system will we up and running in seconds.